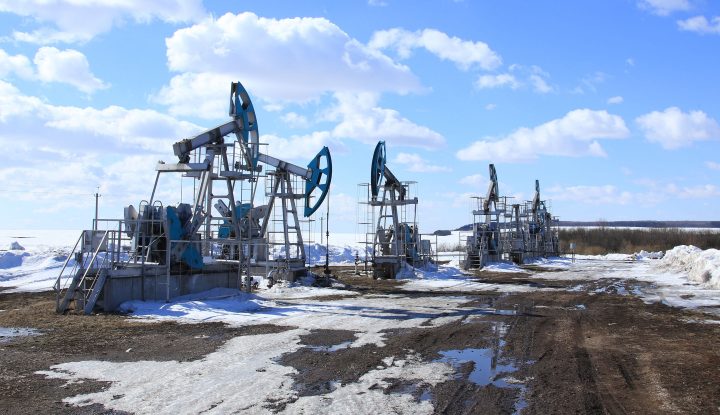 Onshore oil and gas fields
Many noise-producing machines and installations are used to exploit oil fields and gas reservoirs. This also applies to the transportation and processing industry, such as oil terminals, gas stations and refineries. We supply diverse solutions specifically for this market.

Sources of noise
Many common sources of noise in oil fields and gas reservoirs involve machines and installations such as oil or gas treatment units, pumps, compressors, engines and measuring equipment.
Enclosures for machines and installations
Acoustic enclosures
Machines and installations commonly found at chemical and petrochemical plants are compressors, pump installations, pump engines, oil and gas treatment units and measuring equipment. An enclosure protects your machine from external effects and prevents the spread of noise nuisance. If required, we supply:
Steel construction in accordance with CE (EN1090)
FEM analysis – strength calculation
CFD analysis
3D drawings
Necessary documentation
Enclosure options
We calculate sound and air flows, which guarantees a high soundproof level and optimal performance of your machine. Customisation offers considerable freedom of choice, such as diverse types of panels, the installation of electrical equipment such as lighting, HVAC etc. and access via doors and hatches.
View all possibilities: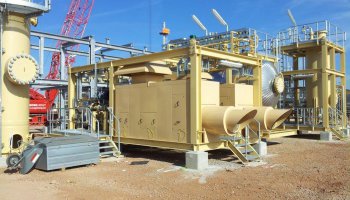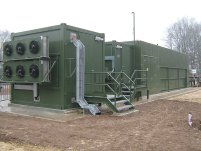 Containers for emergency power supplies
Complete and secure
We perform extensive calculations to achieve optimal performance of your emergency power set, including:
Sound and technical air calculations
CFD analysis
FEM analysis – strength calculation
Steel construction in accordance with CE (EN1090)
Emergency power supply housed in a container
Wherever emergency power is concerned – we provide you with complete containers for your emergency power sets, anywhere in the world. We take care of the complete technical installation, testing and installation on location.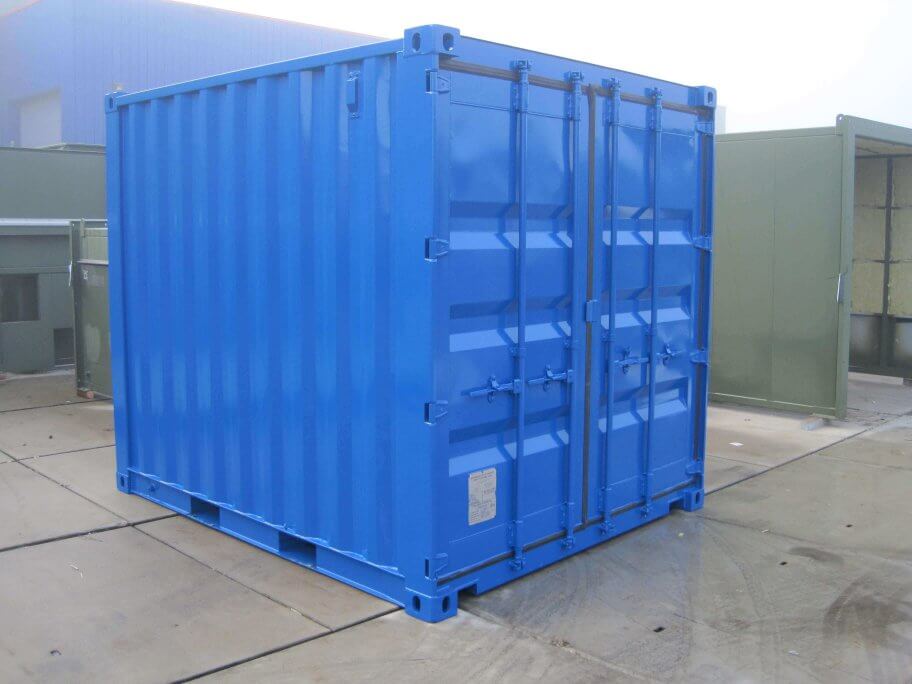 Sound barrier walls
Advantages
The construction of sound barrier walls for oil and gas fields is calculated using Eurocode 3 supplemented by the National Annex. The advantage offered by the walls is:
The guarantee of sufficient capacity and wind load due to wind and steel construction calculations.
Quick assembly due to the U-shaped assembly profile.
Maintenance friendly due to easily removable panels.
Sound barrier wall
You can choose between several models and types of panels, depending on your project requirements. For more information about the options and designs, see: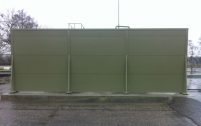 Working method & certificates
How do we ensure your project is a success? It all boils down to our approach, which is based on knowledge; knowledge of sound, of market demands and advanced methods such as FEM and CFD analyses. We have also obtained extensive certification and receive positive feedback to audits performed in our company.

FPAL – supplier assessment
Assessment of an acoustic wall at a gas field. Assessment performed by the Vermilion Oil & Gas construction supervisor.
Score: 8
Alara-Lukagro was awarded an 8 (out of 10) on 15 aspects, including product quality, project management, installation and service. Definitely a result to be proud of!
Fpal – leveranciers beoordeling
Beoordeling geluidsisolerende omkasting voor een pompset op een gasveld. Beoordeling door logistics supervisor van Vermilion Oil & Gas.
Score: 7,4
De beoordeling was op elk van de 15 aspecten een 7 (uit 10) of hoger. Vooral product kwaliteit, service en installatie werden als zeer goed beoordeeld.
We are proud of our track record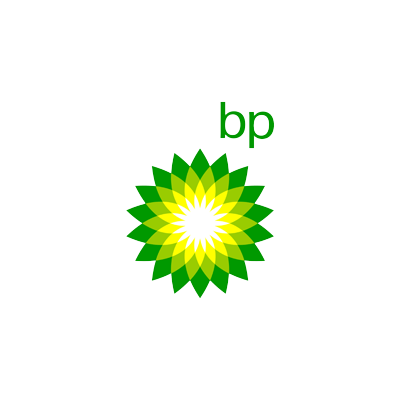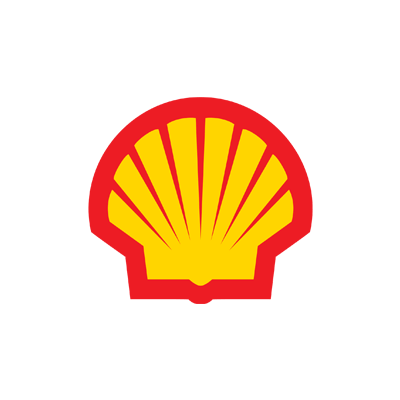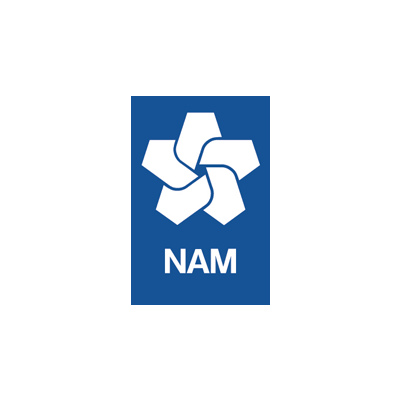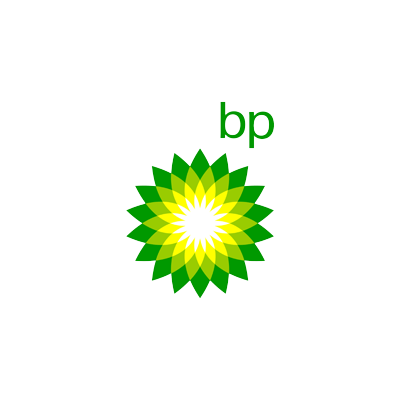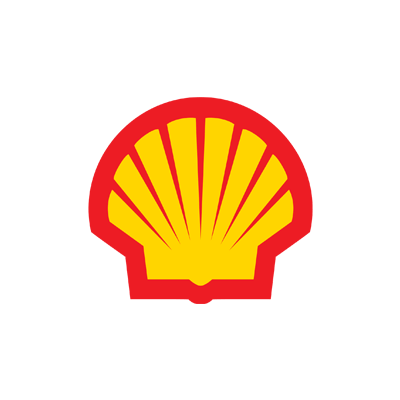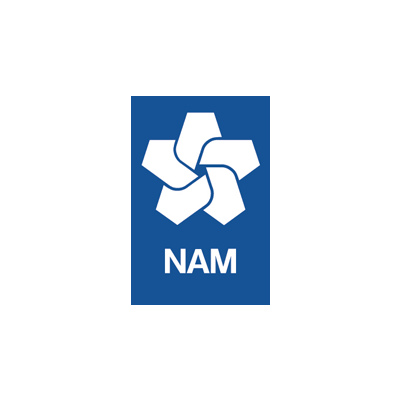 Want tailor-made advice for your project? We'd be delighted to sit around the table with you to discuss your needs!
"I'd be delighted to sit around the table with you to devise the optimal solution for your project. I have years of experience in the offshore market and therefore understand the issues that play a role therein. Are you faced with a challenge? If so, you've come to the right place!"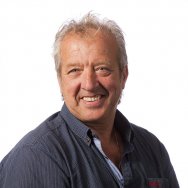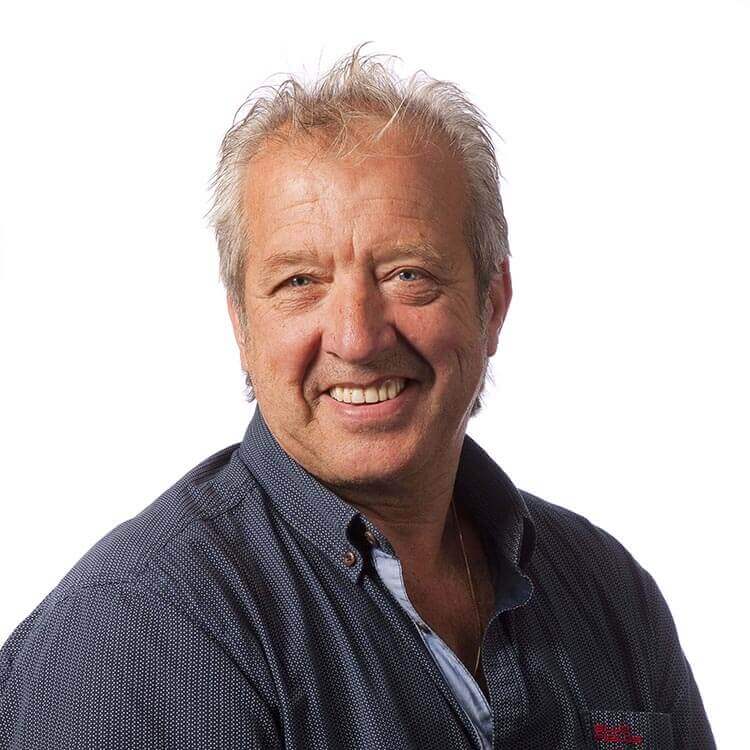 Cees van Dijk
Senior Sales Engineer
+31 (0) 184 820 763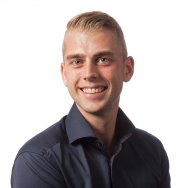 Michael Roode
Account Manager
+31 (0) 184 820 760