Acoustic enclosure
Acoustic enclosures
Why choose Alara-Lukagro? Because we offer you assurance.
Assurance that you have chosen the best acoustic enclosure for your project.
We possess the knowledge and production possibilities to offer you the best solution. Theoretical knowledge of sound and engineering, combined with extensive practical knowledge.
We will offer you more advice than you asked for. Since we are slightly stubborn and go further than the job description: how could the acoustic enclosure be smarter, more efficient, quieter… We always aim for the optimal solution.
Alara-Lukagro is a compact, committed and flexible organisation, which enables us to quickly adapt. This ensures that even the most complex issues are in good hands with us.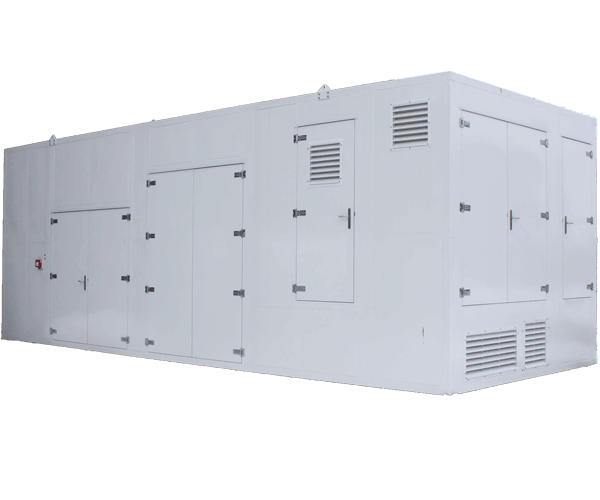 Important for your acoustic enclosure
We understand what is important to you in an acoustic enclosure's design.
Smart design
Well-thought-out design details such as a CE certified steel structure integrated in the panels. An enclosure fully customised for your project.
Guarantee
Controlled sound attenuation and guaranteed end result. Quality is self-evident to us.
Durable
An enclosure constructed from durable steel panels with a long lifespan. Our working method is ISO 14001 certified. Energy savings due to recirculation systems and climate control.
Speed


Easy installation with minimal disruption to your processes. Complete assembly in the factory or drop-over design for very quick installation.

 Short delivery times.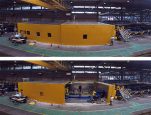 Options and possibilities for soundproof enclosure
Customisation offers considerable freedom of choice. Here are just some of the possibilities:
Diverse types of panels, materials and finishes
Self-supporting enclosure or with (integrated) steel construction with CE marking
Ventilation system: airflow and noise calculations, forced ventilation, air inlet and outlet with filters, silencers, louvres and fire dampers etc.
Doors, hatches, windows, etc.
Installation of electronic equipment such as lighting, HVAC, fire alarms etc.
As a drop-over enclosure, removable panels, including assembly or self-assembly, possibly with an installation supervisor, etc.

Download soundproof enclosure
An overview of sound insulation values of the different sound insulating panels for acoustic enclosures.
Customer-specific standard
We always strive for the most efficient and effective solution for our customers. We offer you the option of jointly designing a standard model for your machines, which we subsequently put into production.
The advantages this offers you include:
Economic efficiency retaining our consistently high quality
Fast delivery due to time savings during the design process
Working with a permanent partner on which you can rely

Enquiry and prices
The design of an acoustic enclosure depends on:

The source/machine
Number of machines
Brand/type/dimensions of the machine
Machine noise (spectrum from 63 Hz to 8,000 Hz)
Required ventilation air
Possible gases released

Environmental conditions
Noise requirements
Location: indoors/outdoors
Safety requirements (e.g. fire resistance)
Temperature
Other conditions: dust, etc.

Other requirements/specifications
All possible options such as transits, doors, electrics, desired preservation treatment, etc.
Want tailor-made advice for your project? We'd be delighted to sit around the table with you to discuss your needs!
"I'd be delighted to sit around the table with you to devise the optimal solution for your project. I have years of experience at Alara-Lukagro and consequently understand market demands. Are you faced with a challenge? If so, you've come to the right place!"