Soundproof doors
Alara-Lukagro soundproof doors
We offer you assurance. Assurance that you select the best internal and/or external soundproof doors for your project.
Certified: Alara-Lukagro is a pioneer in certified acoustic internal and external doors. Not only the most diverse combinations but also the most ambitious properties have been tested and certified.
Tailor-made: Alara-Lukagro has high-quality engineering capacities and advanced production methods. This provides us the opportunity to manufacture highly specific requirements and custom-made projects. Providing high quality is self-evident to us.
Hassle-free: Alara-Lukagro is a compact, committed and flexible organisation. This enables us to quickly adapt. We take care of engineering, manufacturing, delivering, installing and maintaining the doors. You can rest assured that you are in good hands with us, whether you require standard doors or your project is more complex.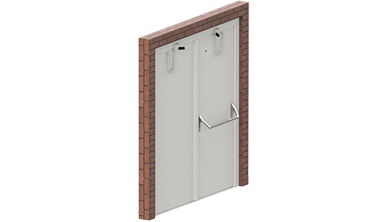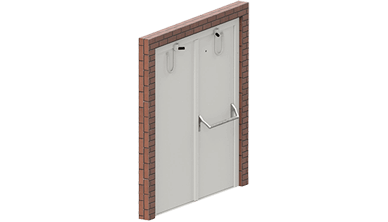 Combine properties in a soundproof door
Create a safe and comfortable building by combining a soundproof steel door with a high sound insulation value with fire resistance, burglar resistance, anti-panic and different kind of access control. All properties have been officially tested and certified.

Sound insulation
High sound insulation value: Rw,p 56 dB
Ra pop 51 dB
Ra cinema 47 dB
Ra house 45 dB
NEN-EN-ISO 140-3 tested and certified airborne sound insulation
Read more about sound insulation

Fire resistance
30, 60, 90 or 120 minutes fire resistant
Officially tested and certified (EI1, EI2, EW) in accordance with EN 1634-1
To be combined with soundproofing/burglar resistance
Read more about fire-resistant doors

Burglar resistance
Resistance class 2
Resistance class 3
Officially tested and certified in accordance with EN 1627:2011
To be combined with soundproofing/fire resistance
Standard door properties
Material doors
Our soundproof doors  are made of an 80 mm or 103 mm thick double-walled door leaf made of electrolytically galvanized sheet steel of various thicknesses, equipped with anti-drumming and insulating material, filled with high-quality absorption package. Aluminum or stainless steel also possible.
Dimensions
Our soundproof doors can be made in standard dimensions as well as custom made.
Downloads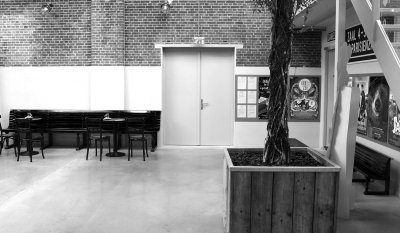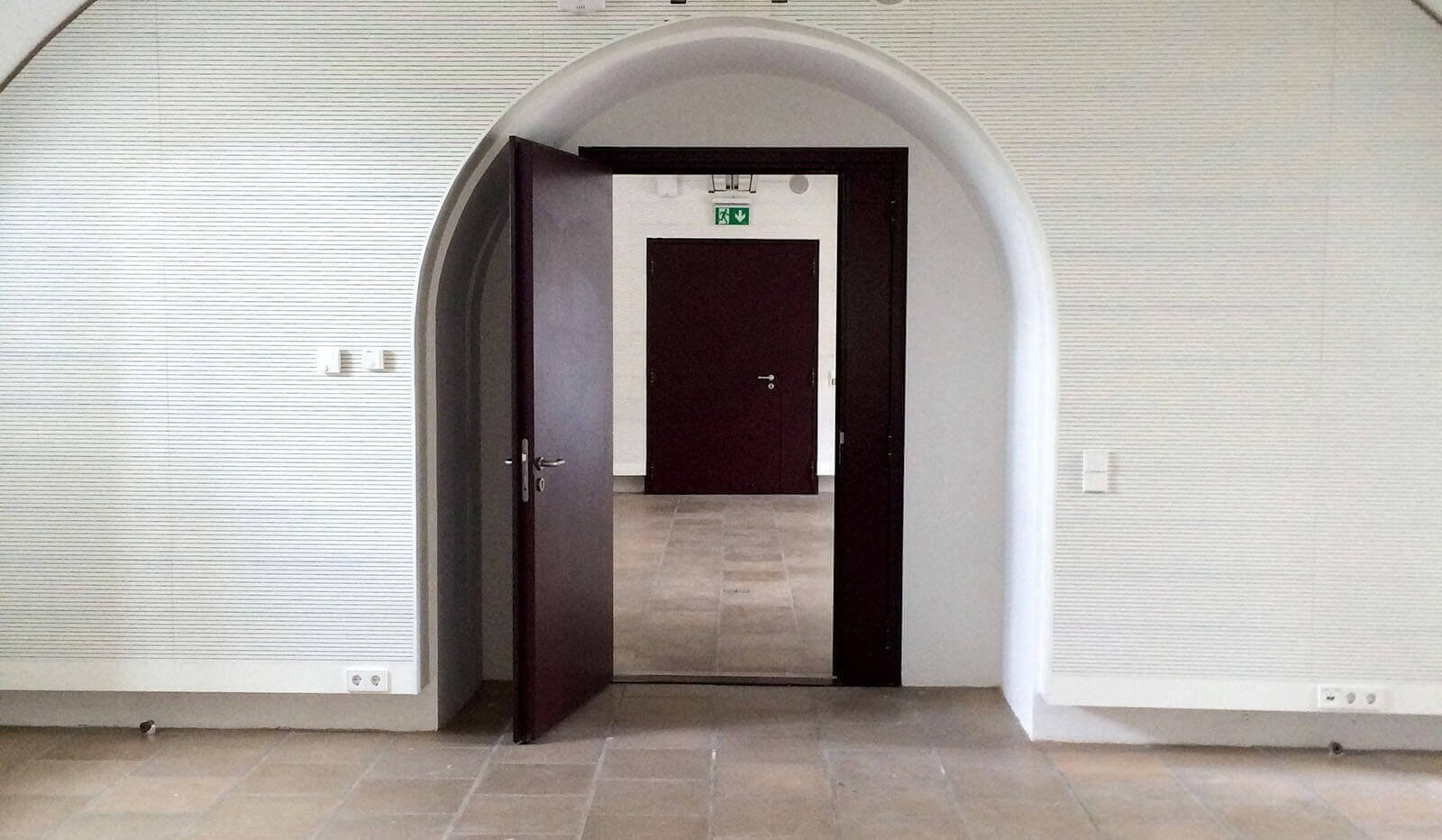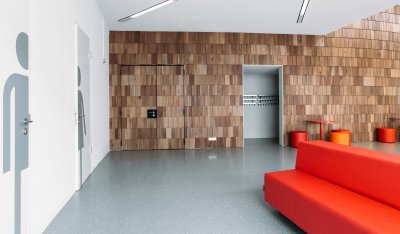 Doors tested and certified
With our soundproof doors you can be sure that you choose the best interior doors or external doors for your project. The properties of the doors are officially tested and certified according the latest European standards. This means that the doors have the most extensive certifications in the Netherlands; this is how we supply the largest soundproof and fire-resistant doors that have been officially tested and certified according the latest European standards.
Downloads
Download the official certificates and reports.
+ Read more
Of the soundproof and fire-resistant features of the doors
Air sound isolation: till Rw 56 dB tested and certified conform NEN-EN-ISO 140-3:
Fireresistants: certified conform EN 1634-1:
Of the other features of the doors
Burglary resistance: tested in accordance with EN 1627: 2011, resistance classes 2 (WK2) and resistance classes 3 (WK3)::
Anti-Panic: conform EN 1125 of EN 179:
Air-, wind-, en watertightness:
For different applications
Culture & Leisure
The culture and leisure sector produces noise with lots of low tones. Therefore the soundproof value of the doors in these audio spectra (Ra pop, Ra house, Ra cinema) is higher than the 'standard' Rw values.
Industry
Robust steel doors with a high soundproof value
Large certified dimensions deliverable
Safety properties, tested and certified
Fire resistant, burglar resistant, anti-panic, etc.
Project-specific lock and door fittings possible
Acoustic barrier doors along roads
Specially designed as escape doors for acoustic barriers along roads and railway lines.
Relevant door projects
Alara-Lukagro supplies soundproof doors for business-to-business (business) applications in the construction, industry, energy, gas and oil and maritime sectors. View the reference projects with sound-insulating doors. Our steel doors are less suitable for use in private homes (private).
View more reference projects related to doors
Prices Soundproof doors
The price of a soundproof door depands on different factors, under which the size of the door,  the execution and the options desired.
Our specialist helps you with a suitable offer for your project.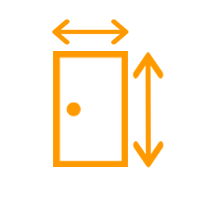 Quantity and dimensions
Number of doors
Single and/or double leaf
Desired opening dimensions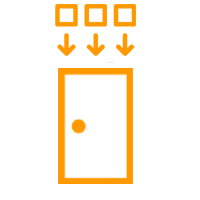 Desired combinations
Sound insulation ranging from 45 – 57 dB
Fire resistance 30 – 120 min.
Burglar resistance WK2 or WK3
Air, wind or watertight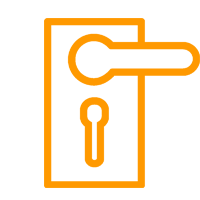 Options and fittings
Desired door fittings
Desired preservation treatment
Door closer application
Type of doorstep
Glazing
The production of soundproof doors
The production of our soundproof doors takes place in our production facility in Groot-Ammers (The Netherlands). From advice & design till guarantee and service, Alara-Lukagro is your partner.
Maintenance & guarantee
Alara-Lukagro's acoustic doors have a long lifespan because they are manufactured from durable materials. In addition their properties are comprehensively tested and certified. This provides the assurance of durable products for your project.
Is your building fitted with Alara-Lukagro doors? If so, we would be pleased to take their maintenance off your hands. Enquire about the different maintenance contracts at the bottom of this page.
More information about service and maintenance for Alara-Lukagro doors.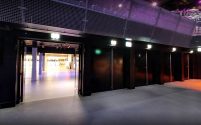 Want tailor-made advice for your project? We'd be delighted to sit around the table with you to discuss your needs!
"I'd be delighted to sit around the table with you to devise the optimal solution for your project. I have years of experience at Alara-Lukagro and consequently understand market demands. Are you faced with a challenge? If so, you've come to the right place!"