Sound barrier walls
The advantages of Alara-Lukagro walls
We always go one step further to achieve an effective solution. Here are a number of advantages of working with us on your sound barrier wall:
The guarantee of sufficient capacity and wind load due to wind and steel construction calculations.
Smart solutions: we always jointly reflect with you on your issue, which results in a more effective and efficient solution.
Maintenance friendly due to easily removable panels.
Quick assembly due to the sliding system.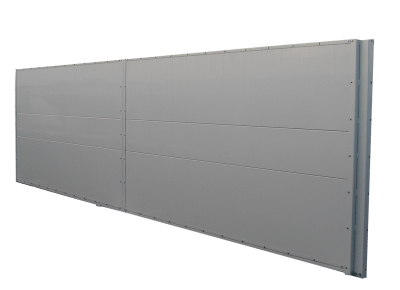 Options and possibilities
Alara-Lukagro offers numerous possibilities when it comes to walls. In a situation where a wall no longer suffices for the applicable noise requirements we also produce walls with roofs or complete enclosures.
Choice of diverse types of panels, materials and finishes for walls
Wall support structures calculated in terms of wind load
Weather resistant designs for outdoor use
Wall to be combined with acoustic louvres, soundproof doors and windows
Mobile/removable screen possible

Working method & certificates
How do we make your project a success? It all boils down to our approach, which is based on knowledge; knowledge of sound, of market demands and of advanced engineering and production methods. We have also obtained extensive certification based on quality, the environment and safety and have received positive feedback on audits performed in our company.

Enquiry and prices
The design of an acoustic wall depends on: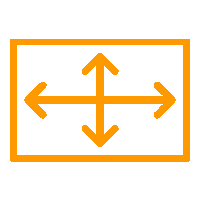 Dimensions and quantity
Screen dimensions
(length x width x height)
Quantity

Environmental conditions
Noise requirements
Indoor or outdoor installation
Safety requirements (e.g. fire resistance)

Other requirements/specifications
All possible options such as transits, doors, louvres, windows, colour/preservation treatment, assembly, etc.
Want tailor-made advice for your project? We'd be delighted to sit around the table with you to discuss your needs!
"I'd be delighted to sit around the table with you to devise the optimal solution for your project. I have a number of years' experience in this industry and therefore understand the issues that play a role in the market. Are you faced with a challenge? If so, you've come to the right place!"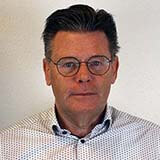 Cees Bassa
Sales Manager
+31 (0) 184 661 700