Solutions for noise in power plants
Power plants contain countless noise sources. The facility must comply with applicable laws and regulations related to noise levels and ambient noise. We provide noise control solutions, so that power plants comply with all the latest noise standards and requirements.

Noise control solutions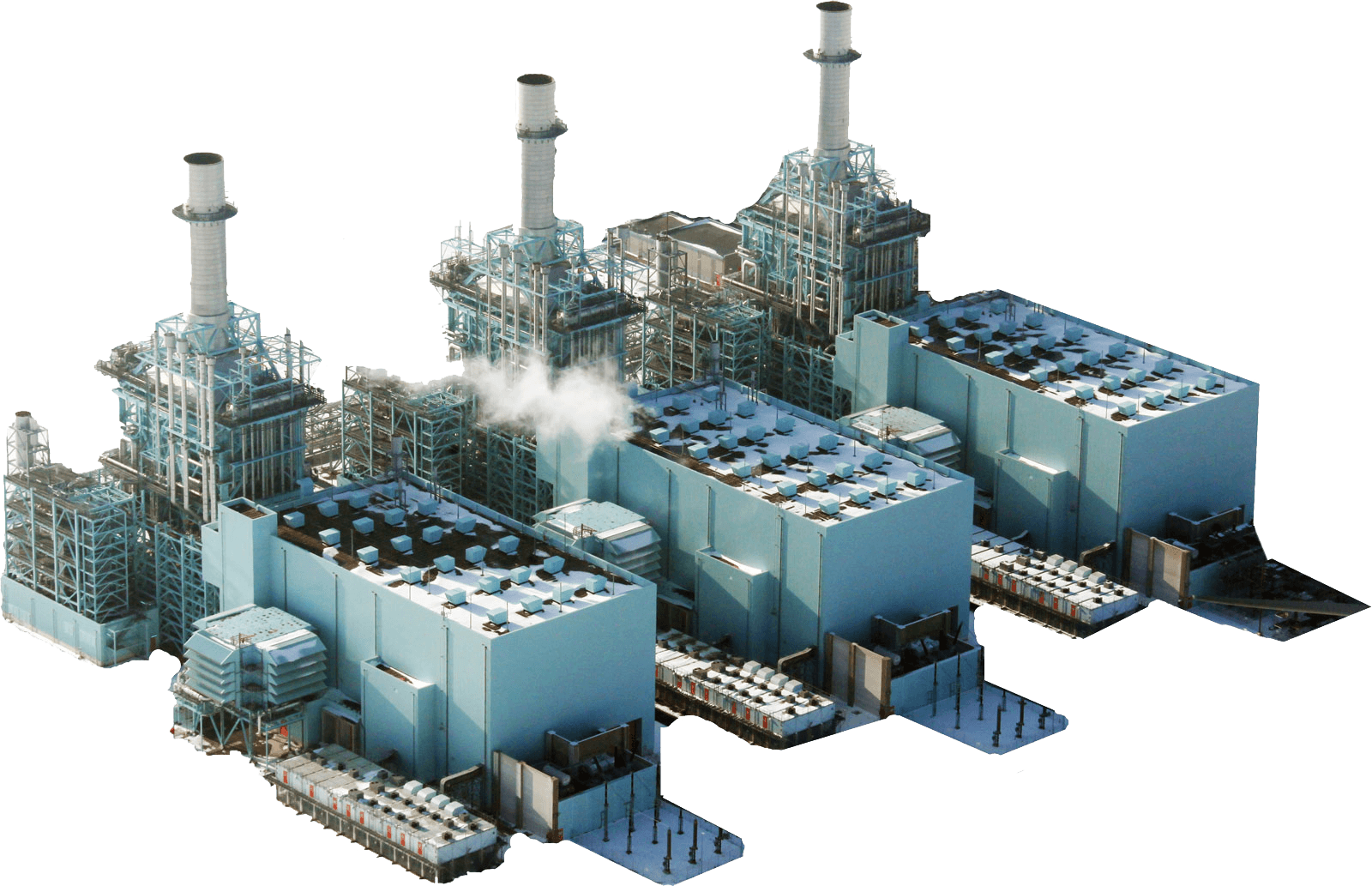 Sound attenuated ventilation sets
Noise emitted by a turbine can escape via an air intake or outlet duct or through the flue duct. Alara-Lukagro designs sound attenuated ventilation systems for such applications. More information:
Acoustic enclosure
Enclosure for turbines, including:
Air inlet and outlet systems with silencers
Steel structure in accordance with Eurocode
Constructed from acoustic panels with doors and removable sections for easy access to the turbine.
Enclosures or walls
Enclosures or walls for machines and installations can reduce noise spreading to the environment. Click the button displayed below for more information on this subject:
Noise from ventilation openings
Machines and installations are often installed in rooms, preventing the noise from escaping outside. Ventilation openings often represent a disturbing noise source. Alara-Lukagro offers diverse solutions to resolve this issue.
Soundproof doors
Robust steel doors with a high soundproof level. Deliverable certified, also in extra large dimensions. Combine the doors with fire resistance, burglar resistance and anti-panic, etc. for additional safety.
Acoustic louvres
Acoustic louvres or sound attenuated ventilation sets are suitable for ventilating the room. Acoustic louvres can be supplied in virtually any desired dimension. There is a choice of diverse materials, finishes and options.
Working method & certificates
How do we ensure your project is a success? It all boils down to our approach, which is based on knowledge; knowledge of sound, of market demands and advanced methods such as FEM and CFD analyses. Moreover we have obtained extensive certification and receive positive feedback to audits performed in our company.

Want tailor-made advice for your project? We'd be delighted to sit around the table with you to discuss your needs!
"I'd be delighted to sit around the table with you to devise the optimal solution for your project. I have years of experience in the energy sector and therefore understand the issues that play a role in the market. Are you faced with a challenge? If so, you've come to the right place!"