Sound barrier walls for compressor (natural gas) installation NAM
The (natural gas) installation of the NAM in 's Gravenzande is located below the ground surface, with exception of the compressor. After research The Noordelijk Akoestisch Adviesburo BV (NAA) concluded that the compressor installed in 2006 was producing to much noise pollution. Noise walls were needed to reduce it. In coorporation the NAA and Alara-Lukagro determined the dimensions and execution.
Sound barrier walls
The sound barrier walls are made out of separate sandwich panels with a thickness of 100 mm which are connected to each other by a tongue and groove connection. The existing Legioblockes (Legioblock is a flexible construction system of stackable concrete blocks) are used as ballast construction. During the engineering, Alara-Lukagro investigated whether these could possibly be used, the required added weight was determined by Alara-Lukagro, in accordance with our construction and wind load calculations.
More information?
Are you facing a similar challenge?
Contact us with your questions and we will be delighted to advise you on a suitable solution for your project.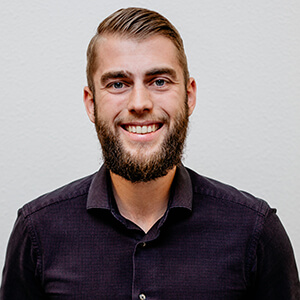 Michael Roode
Account Manager
+31 (0) 184 820 760