Acoustic wall for installations on the roof of a paper factory
Various cooling and other installations on the roof of a paper factory were producing too much noise. Alara-Lukagro designed and produced an acoustic wall with louvres and doors. This resulted in the paper factory complying once more with the established noise requirement.

Reducing noise nuisance
Sound measurements were carried out at the site of the paper factory to establish whether the noise level was too high. The resulting advisory report demonstrated that noise reaching 97 dB(A) was being emitted from the factory roof. This noise level had to be reduced by at least 25 dB(A) to alleviate the nuisance suffered by local residents.
Recommendation: acoustic wall with acoustic louvres
The acoustic consultancy firm recommended a large acoustic wall on the roof of the factory's production plant to combat the noise nuisance. Since the cooling installations are located on the roof adequate fresh air extraction is required. Therefore part of the wall was constructed from acoustic ventilation louvres. The ventilation louvres had to be especially effective at reducing low frequencies, particularly between 80 Hz and 160 Hz, and also had to have low air resistance.
Alara-Lukagro's products comply with the requirements and the company was contracted to produce, deliver and assemble the large acoustic wall with acoustic ventilation louvres in close collaboration with DOX Acoustics.
Acoustic wall with acoustic ventilation louvres
The paper factory's acoustic wall was designed as follows:
Wall dimensions: over 77 metres long, with a total surface area of 650 m2.
Fitted with aluminium panels, with one absorbing side. Fully compliant with GCW-2007 and NBN EN 14388 standards as well as CE marking in accordance with EN 14388.
Acoustic ventilation louvres with effective attenuation in low frequencies
Wind load in accordance with wind category 2
Non-combustible in accordance with NEN-EN 13501-1, class A1.
Quick assembly due to self-supporting panel elements, stacked on top of one another in a simple manner between steel profiles
More information?
Alara-Lukagro's walls guarantee adequate capacity and wind load, as a result of wind and steel construction calculations. Moreover our walls are maintenance friendly due to easily removable panels and can be quickly installed due to the sliding system.
Do you have machines or installations that emit too much noise? An acoustic wall may be the ideal solution.
Contact us with your questions. We would be delighted to advise you on a suitable solution for your project.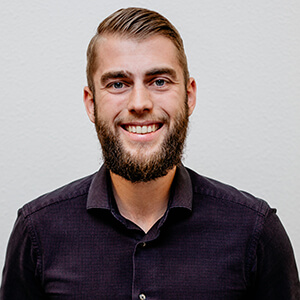 Michael Roode
Account Manager
+31 (0) 184 820 760