Acoustic enclosure for CAT C7.1 genset
In collaboration with Pon Power AS, Alara-Lukagro has developed an acoustic enclosure for the CAT C7.1 genset. The enclosure can be ordered as an option with the CAT C7.1 generator set.
CAT C7.1 generator set
The CAT C7.1 is a marine diesel generator set with a capacity of 100 to 150 kW and a speed of 1500 rpm at 50 Hz. The genset is equipped with a heat exchanger cooling that meets the emission standards of the American EPA Tier 3 Commercial, IMO II and EU CC2.
Sound insulating housing
The acoustic enclosure, with a total dimension of 2,860 x 1200 x 1,370 mm, is made out of sound insulating panels consisting steel plate, perforated steel plate and insulation material.
The enclosure is equipped with various easy-to-open hatches and a door with a window, so that the generator set is easily accessible for service and repair.
The roof panels of the casing are equipped with special closures for easy removal and installation.
Drip pan
The enclosure and genset are placed on a drip pan (base frame). The drip pan is produced from steel plate and is provided with ventilation openings and grounding points.
Ventilation
To ensure that the generator set can be sufficiently cooled, the enclosure is equipped with fans and ventilation openings for the air inlet and air outlet. Silencers integrated in the enclosure ensure that these openings are also soundproof.
Preservation
The outside of the enclosure is powder coated. The drip pan is blasted and provided with a 2 layers paint system. The desired RAL color can be fully adjusted to the wishes of the customer.
More information?
Are you facing a similar challenge?
Contact us with your questions and we will be delighted to advise you on a suitable solution for your project.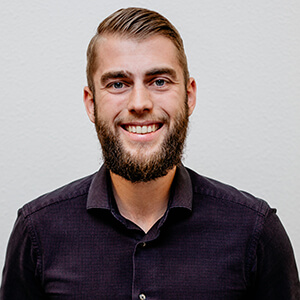 Michael Roode
Account Manager
+31 (0) 184 820 760